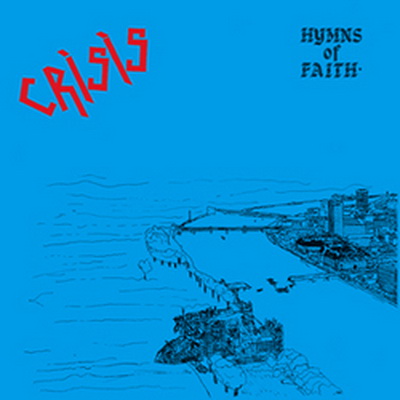 MUS41 CRISIS - Hymns of Faith MLP
'Hymns Of Faith' by Crisis is finally re-released after some thirty years and yet it seems like only yesterday that I bought it upon its release. For thirty years, I have championed Crisis, like some kind of leper in the musical wilderness. I still cannot believe that La Vida Es Un Mus finally heard me. Very few records deserve the tag of classic, but 'Hymns Of Faith' is a classic record! Recorded by a band that was in the throes of death, this mini-LP features seven tracks of political punk (although some would describe it as post punk, an insult of the worst kind), covering the political spectrum from the Italian Red Brigades to the Kanada Kommando of Auschwitz. The LP may have lacked the bite of the earlier singles, but 'Hymns' was innovative and original, and has never been bettered, yet alone equalled. Forget 'Killed By Death', this my friends is the real deal! After Crisis, Douglas P and Tony Wakeford formed Death In June and Luke Rendall joined Theatre Of Hate. Kneel and bow in reverence to 'Hymns Of Faith'!
Robert

1ST PRESS 300 RED / 700 BLACK VINYL
PRICE PAYPAL TO UK £10
PRICE PAYPAL TO EUROPE £12
PRICE PAYPAL TO REST OF THE WORLD £13.50
ASK FOR WHOLESALE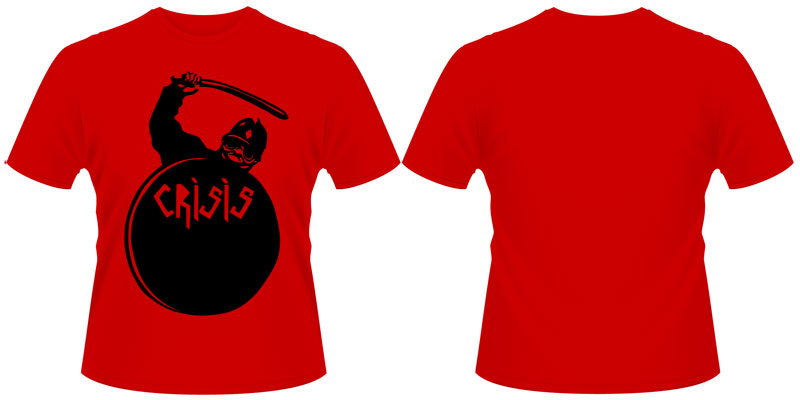 http://www.plastichead.com/catalogue.asp?ex=backlist&category=merch&target=CRISIS

In commemoration of the 30th Anniversary of the release of the 'Hymns Of Faith' LP and the subsequent disintegration of CRISIS an official CRISIS T-shirt! The first in decades.

Wholesale orders are also welcome.
---
If you wish to stop receiving the Death in June email newsletter, please reply with "Remove" in subject line.
Please note this mailing list is maintained by DIJ's webmaster, not Douglas P himself.
For further details and news updates for Death In June and Crisis please join/view:
http://groups.yahoo.com/group/deathinjune
http://www.deathinjune.net
http://www.deathinjune.org
BM JUNE
LONDON
WC1N 3XX
ENGLAND